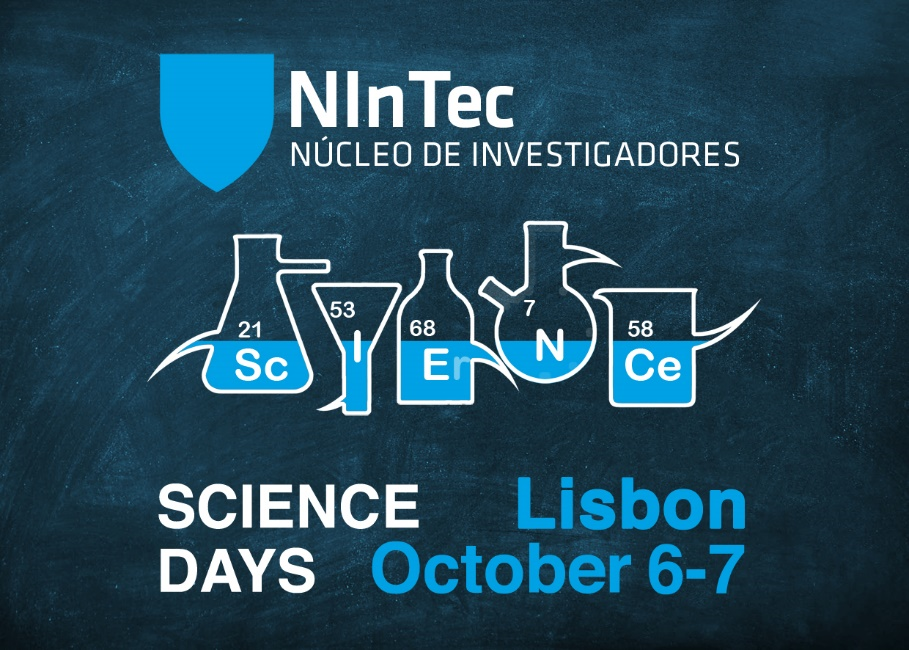 Welcome to NInTec Science Days.
NInTec association brings together researchers and staff involved in research activities across the broad and diverse scientific ecosystem under the auspices of Instituto Superior Técnico.

NInTec is pleased to announce the first edition of NInTec Science Days, an interdisciplinary event aiming at sharing knowledge, experience and some of the latest research developments within the Técnico community. The event is an opportunity to promote cross-fertilization between different scientific areas as well as to establish dialogues between different stakeholders. Thus, the participation of PhD students and Técnico alumni following research careers in industry, SMEs and business firms is also highly encouraged.
The call for abstracts is open to all scientific areas, including (but not limited to):
Exact Sciences (

Chemical Sciences, Physical Sciences, Mathematics,

Computer and Information sciences)

Natural sciences (Earth and related Environmental Sciences,

Biological sciences)

Engineering and Technology (

Civil Engineering, Electric/Eletronic/Information Engineering, Mechanical Engineering, Chemical Engineering, Materials Engineering, Medical Engineering, Environmental Engineering, Biotechnology)
Medical and Health Sciences
NInTec Science Days will also address science policy issues in parallel with the main scientific program. In the first edition it will be discussed "The scientific employment: from University to the private sector". The event will promote a round table, including a panel of invited speakers and the participation of the audience.